Who We Are
MGL provides schools of all sizes with solutions that support the creative and dynamic use of technology. Our team provide a complete school service.
Supporting
500+ Schools
Training 2,000+
Teachers
Teaching 10,000+
Pupils
Working across 16 Local Authorities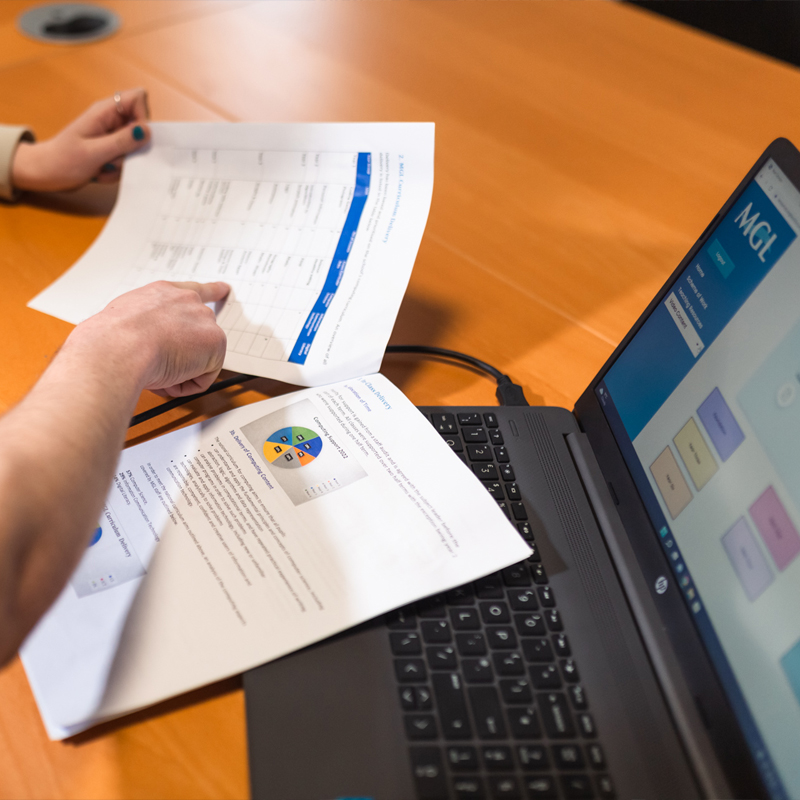 Computing Curriculum Team
MGL's Computing Curriculum Team are fully-qualified teachers with many years of classroom experience and a breadth of subject specialisms. This team deliver our Computing Curriculum Services, covering anything from PPA Cover, Technology Taster Days, consultancy advice on managing Computing as a subject across school, support Naace Mark (Technology in schools), NCCE quality framework, and E-Safety accreditation, through to regular delivery programmes mapped to the school curriculum. Our team of expert computing consultants deliver high quality lessons taken and adapted from our industry standard scheme of work. These sessions can also be delivered alongside the class teacher to enable them to develop the confidence to access and deliver the computing curriculum independently and effectively. Our teaching resources can complement your own school's infrastructure, giving you access to recent innovations with massive learning potential such as 3D printers, robotics, drones Virtual Reality (VR)/Augmented Reality (AR) and Artificial Intelligence (AI) equipment.
Our Technical Team provide expert delivery of our Technical Services in all types of school settings, with most of our partner schools benefitting from a regular visiting service to ensure that your infrastructure is operating to the highest standards. In the case of secondary schools, MGL offers a full Managed Service which provides cost-effective packages to support large-scale networks. Our technical service is complemented by our implementation team, supporting the smooth delivery of school hardware and infrastructure investment programmes.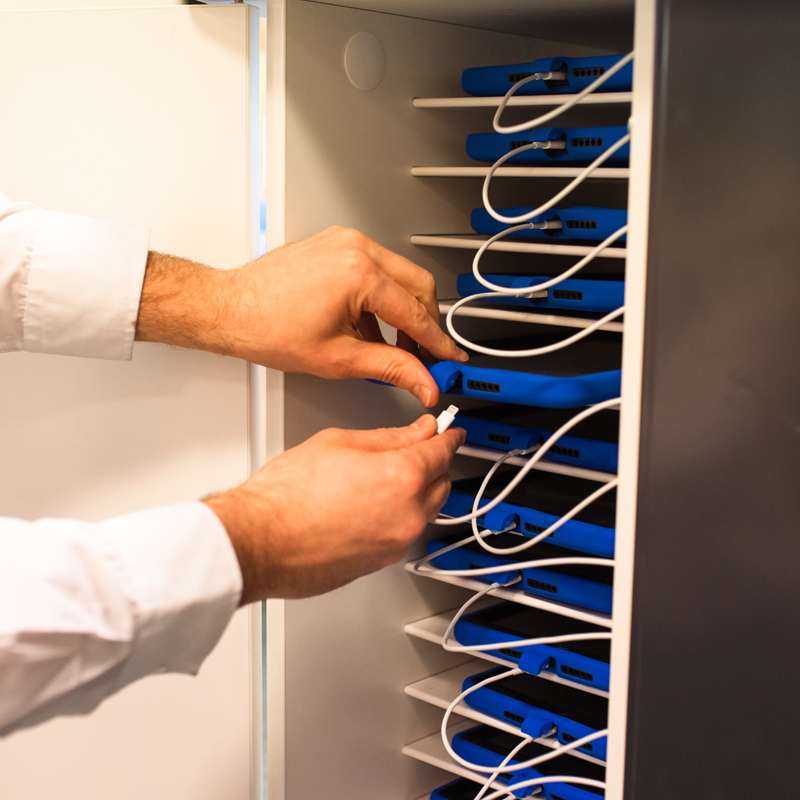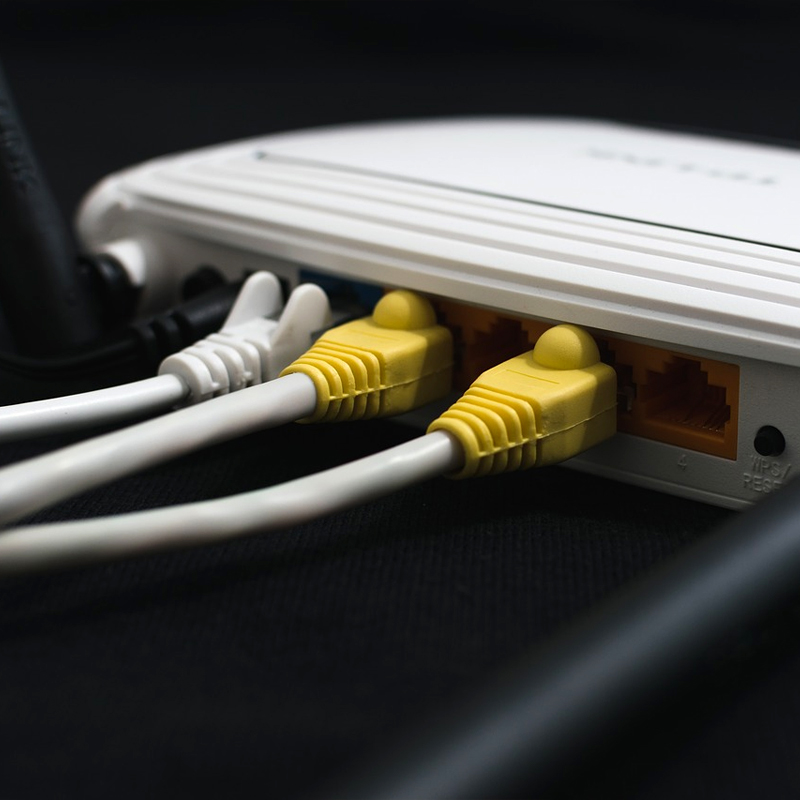 MGL's Broadband Service now supports a record number of schools across a number of Local Authority areas in the North West. Recognising broadband as a critical part of your network, MGL has over a decade's experience of providing a flexible and affordable broadband solution that guarantees the best speed available for your site with industry-standard filtration systems. Our broadband package comes with free and unlimited helpdesk support throughout the school year, guaranteeing your school has reliable coverage to support both teaching and administrative needs at all times.
Our Hardware Procurement specialists can support and facilitate your school's investment in new technology at the right time and the right price. Our procurement team draw on a wide base of technology supplier partners, giving you access to a choice of desktop PCs, laptops, mobile devices, interactive whiteboards, interactive panels, Audio Visual systems, whole school phone systems and other ICT accessories. Find our more about our Hardware Solutions.
MGL provides cost effective Backup Solutions for schools providing peace of mind should networks be the subject of failure or attack. Our range of Online, Offline and Offsite solutions provides schools with the multi-layered approach advised by DfE and the National Centre for Cyber Security and ensures that the disruption of network downtime is minimised.
Design and Marketing Support
The profile and image of a school is of increasing importance. MGL's Design and Marketing Team offer a range of services including modern, user-friendly websites, school apps, school brochures, leaflets and booklets as well as school signage services. We can help imrpove your school's pupil recruitment and parent communication – find out more about our Design Services.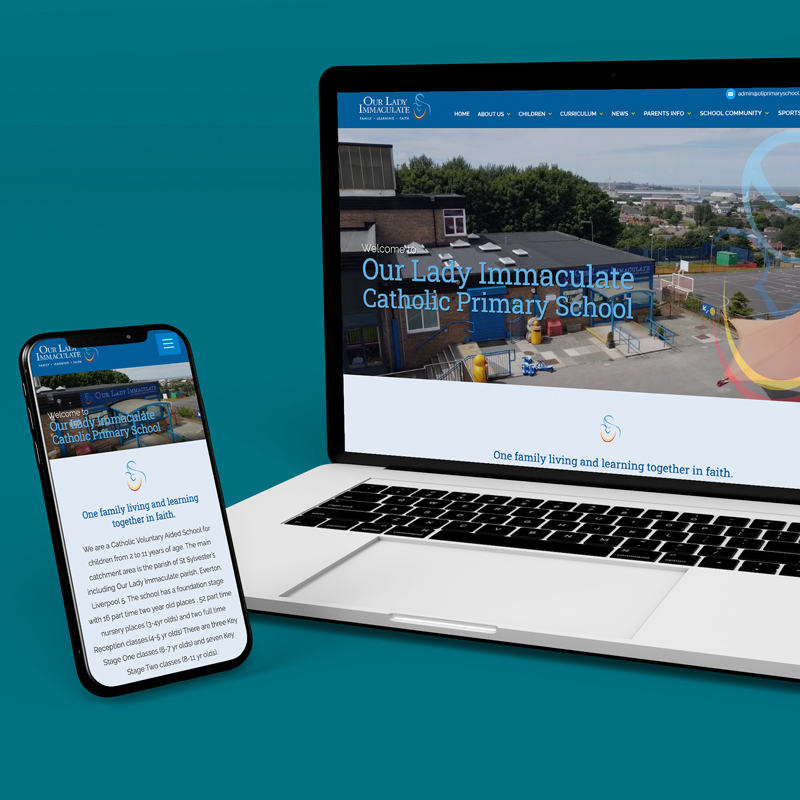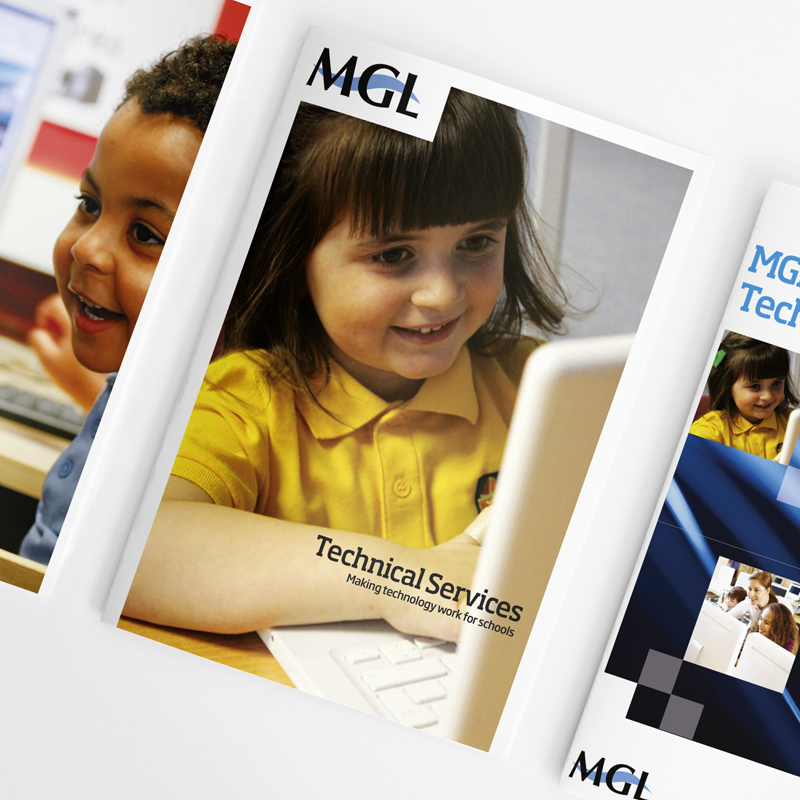 Most schools have experienced significant rises in the costs of printing over recent years. MGL's Managed Print Service can help your school save money in a critical area that can then be re-invested in other areas of school life.