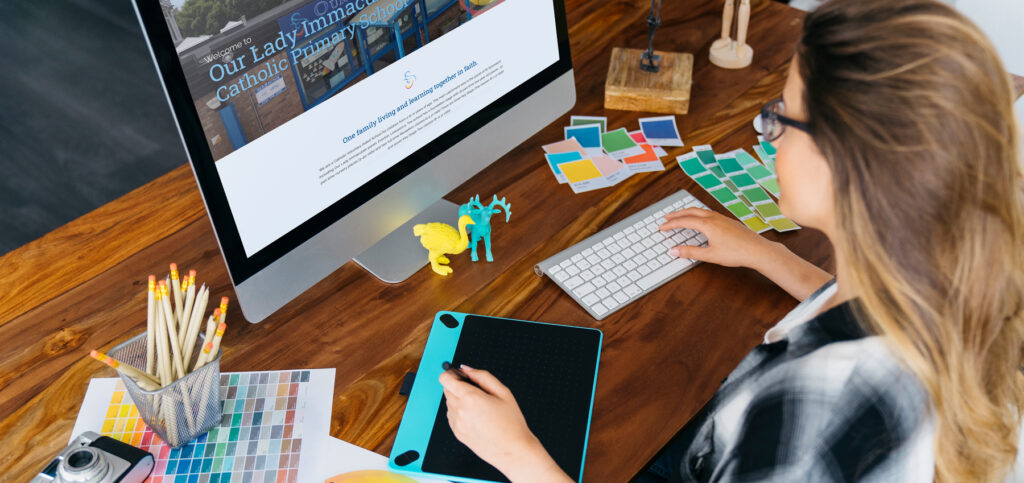 MGL's team of online and offline designers bring ideas and innovation from the corporate arena to education. Whether your school is interested in complying with the online demands of the Ofsted framework, looking for more effective ways to communicate with stakeholders and want to change the way the school looks and is perceived then our team have the service that can help you.
Our marketing services include:
Fully compliant websites that help your schools to communicate more effectively with parents and support Ofsted inspections.
Brochures and leaflets (including a school prospectus) that helps you get your message across clearly and professionally.
School signage (external and internal) that makes your school stand out and helps pupils and visitors.
Marketing campaigns that are proven to help with pupil recruitment.
Creative design to help you rebrand your school (including the production of new school logos).
Our team of web, marketing and creative experts can help your school communicate more effectively to your external and internal audience.
Make an enquiry about our Marketing Service